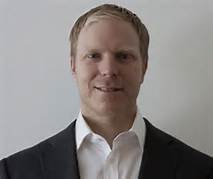 Robert J. Lewandowski, MD, FSIR
A spirit of collaboration and cooperation will dominate SIR 2017 in Washington, D.C.

合作精神将主宰SIR 2017华盛顿会议
Those who attend the SIR 2017 Annual Scientific Meeting from March 4–9 in the Walter E. Washington Convention Center will find a comprehensive meeting designed to meet their core educational needs. SIR 2017 will appeal to anybody with an interest in interventional radiology, whether they're in academia, in clinical practice or in training — including those in collaborating medical specialties. And SIR 2017 is the only meeting where clinical associates can get IR-specific education.
"This year we're bringing together more shared perspectives and diverse learning experiences from worldwide IR experts," says Robert J. Lewandowski, MD, FSIR, chair of the SIR 2017 Annual Meeting Committee
In addition to sessions featuring leading experts discussing current treatments and future trends in interventional oncology, peripheral arterial disease, venous intervention and many other traditional IR domains, there will be sessions dedicated to less traditional topics such as career development, retirement planning, diversity and inclusion, and innovation.
A special highlight this year will be Thursday's all-day symposium, "IR economics, quality and value: Are you ready for MACRA?" Former Senate Majority Leader Tom Daschle, who has worked on and written about health care while both a public official and private citizen, will headline the symposium. This intensive and up-to-the-minute course (which must be registered for on sirmeeting.org separately from the annual meeting) will present strategies for incorporating the new Merit-based Incentive Payment System (MIPS) and Alternative Payment Models (APMs) into practice and discuss how to help IR departments succeed in this new Medicare environment.
Attendees can earn up to 20 SA-CME credits at this year's meeting, and because the annual meeting committee has created a structured and consistent program, it's easy to build a schedule that fits your specific educational interests and needs. Course offerings include inspirational and educational plenaries, lecture-based didactic sessions, case-based and hands-on workshops, scientific sessions, and "meet-the-expert" town hall gatherings.
Go to sirmeeting.org for the most up-to-date schedule and other important meeting information. Also, watch the site for updates about the soon-to-come SIR 2017 mobile app, which allows you to plan your meeting schedule, navigate the Expo and share your meeting experience with others.
Everything ties into the spirit of collaboration — with patients, other care team members and referring physicians — that has been a hallmark of IR since its beginning.
"Our goal is to ensure this dynamic shines through every aspect of the meeting so that all attendees benefit from the wide spectrum of people and institutions that comprise our specialty," Dr. Lewandowski says.